Here it is! My contribution to the collaboration organized by Ben Marriott - Inside an Animators Mind! 

Now, admit it fellow animators, who has never thought of the brave Poo Astronaut travelling through AEVerse while working. Well, don't say I'm the only one!

Designing this little character was a real pleasure. Not to mention being in such a great company of all other talented animators! 

I'm so proud of us ✨
A little bit of behind the scenes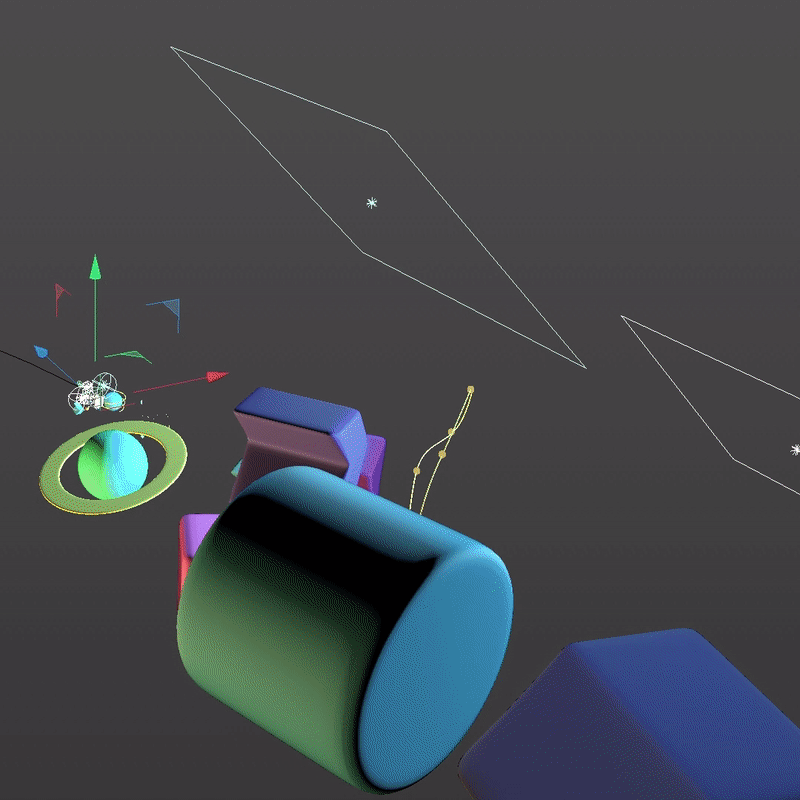 This project was definitely a challenge in terms of my 3D skills. I decided to build a scene filled with elements reminiscent of After Effects, which bring to mind an association with outer space. I spent many hours modeling, texturing, moving elements and lighting until I created a composition that I liked.
Poo Astronaut came to my mind completely spontaneously and I decided to go completely on the spur of the moment - no sketches and references, just modeling right away. It was an extremely fun process, and against all odds, the lack of sketching allowed me to think more outside the box. Look at that smile! 
To my surprise, it was also not without a small contribution of pixel art! I made the logo that displays on the Poo Astronaut screen in illustrator, frame by frame. 
And finally, a small cross-section of all the layers. I rendered each background layer separately so that I could later have maximum control over the blur level of each layer, and be able to move and rotate them freely. So a little blurring, minimal color correction and.... done!